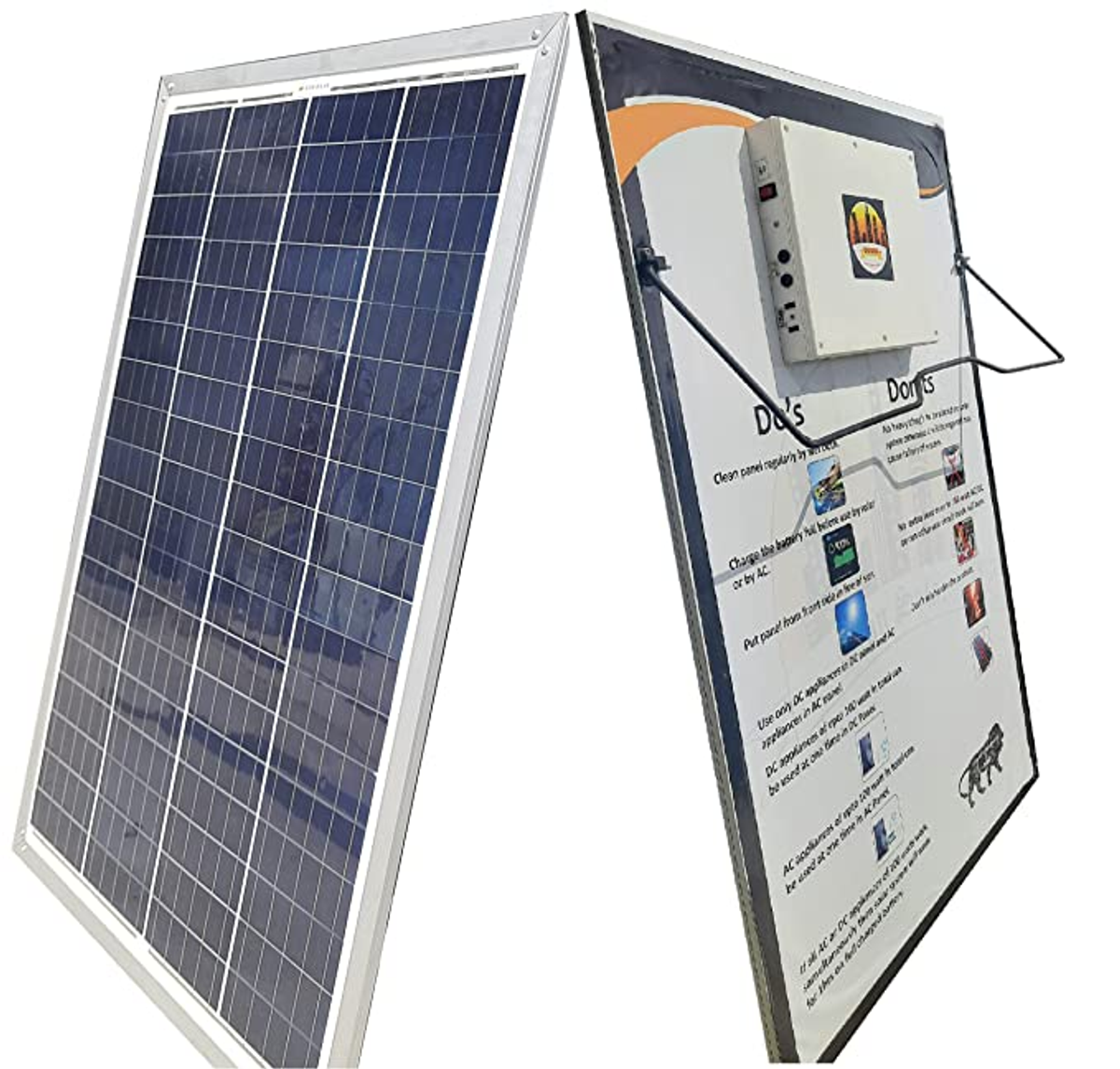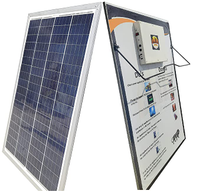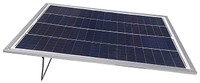 ATONACPV100S4X -AC SOLAR PANEL EXTRA DOUBLE BATTERY
Select Quantity
Solar
Proposal Maker
Lifetime FREE
For Solar Installers / EPC Only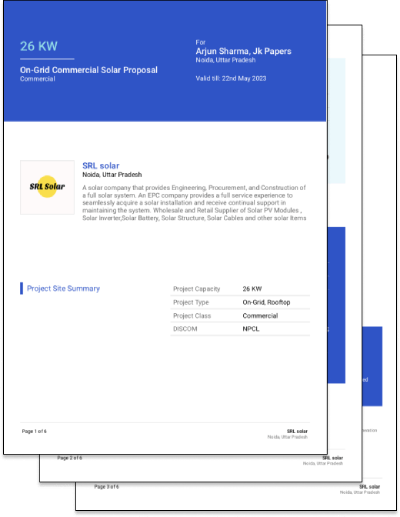 Manufacturer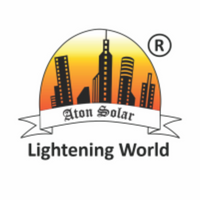 Product Description
AC SOLAR PANEL 100 WATT DOUBLE BATTERY
SPECIFICATION: -
BRAND : ATON SOLAR
MODEL : ATONACPV100S4X
APPROVED : BIS , MNRE
CAPACITY SOLAR PANEL : 100 WATT
SOLAE CELL PER MADULE : 36 CELL
SOLAR CELL TYPE : POLYCRYSTALLINE PERC
SOLAR CELL SIZE : 157*157mm
EFFICIENCY : 17 %
WEIGHT : 4.5Kgs
LENGTH : 1055mm
WIDTH : 720mm
OUTPUT VOLTAGE : 220 volts
BACKUP : 6WH
FEATURES :-
It is light weight
battery backup
AC solar panel can be easily installed any where .
Can run any AC applicance like bulb, tubelight ,fan etc .
Polycrystalline solar cells can help you generate up to 100W of electricity on a single charge. This panel is very easy to install and is not at all heavy. This panel can be dismantled and reinstalled at any other location very easily.
These efficient solar panels offer with reduced electricity bills, maximized power generation, better performance in hot climates, low maintenance cost, high durability and diverse applications.
warranty : one year
power warranty : 25 year
Technical Specification
Model No.
ATONACPV100S4X

Electrical Data -STC
Maximum Power (Pmax)
100 Wp
Voltage at Maximum Power (Vmpp)
Current at Maximum Power (Impp)
Open Circuit Voltage (Voc)
Short Circuit Current (Isc)
Panel Efficiency
17 %
Power Tolerance (Positive)

Electrical Data -NOCT
Maximum Power (Pmax)
18 Wp
Voltage at Maximum Power (Vmpp)
Current at Maximum Power (Impp)
Open Circuit Voltage (Voc)
Short Circuit Current (Isc)
Panel Efficiency
17 %
Power Tolerance (Positive)
100 %
Temperature °C

Thermal Rating
Operating Temperature Range °C
Temperature Coefficient of Pmax
Temperature Coefficient of Voc
Temperature Coefficient of Isc

Maximum Rating
Maximum System Voltage
V
Series Fuse Rating

Material Data
Dimension (H/W/D) (mm)
1050 x 720 x 8 mm
Weight
4.5 KG
Cell Type
Polycrystalline
Cell Size
157 x 157 mm
Cell Number
36
Glass Type
Tempered
Glass Thickness
3.2 mm
Encapsulant Type
Back Cover Type
Frame Type
Aluminium Alloy
Junction Box Protection Class
IP67
Junction Box Diodes
Connector Type
Cable Crossection
Cable Length

Warranty
Product Warranty
1 Years
Power Warranty
25 Years

Pricing
Approximate Price
INR 18000
Related Products